Dogtown Media Dubbed a Top Mobile App Developer in Torrance, CA by Expertise!
June 23, 2020 - 3 minutes read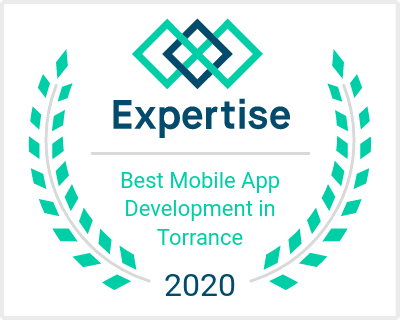 Since we first opened our studio's doors in 2011, Dogtown Media has been on a mission to redefine and reinvigorate the mobile app experience. Over the years, we've striven to build the best products possible for each of our clients. It's always a pleasure to receive recognition for our work, and this most recent accolade is no exception: Expertise has recognized Dogtown Media as one of the best mobile app developers in Torrance, California!
Expertise is an organization that makes it simple to find the best local experts for your specific project. Finding the right professional for a job can take substantial time and effort. Expertise streamlines this process by taking care of the research efforts so you can easily understand the most important factors in hiring someone for your endeavors.
The team at Expertise has identified the top leaders in over 200 different industries across numerous major US cities. Each month, they help over 10 million customers find the best-qualified professional for their needs. How do they do this? With a proprietary research and selection method — the very same one that they used to find the best mobile app developers in Torrance, CA!
After identifying a broad pool of active mobile app developers, Expertise narrowed it down with more than 25 variables across five domains:
Reputation: Each candidate must have a rich history of happy clients and excellent recommendations.
Credibility: Candidates must be well-established in their industry with licensing, accreditation, and previous awards.
Experience: All selected candidates must have years of practical experience and education in their craft.
Engagement: Nominees must be responsive to clients and available for new business.
Professionalism: Candidates must consistently provide high-quality work and flawless customer service.
With this information in tow, Expertise's team conducts a manual review to finalize the winners. It's an absolute honor to make it through this rigorous process and be considered one of the best at what we do!
At Dogtown Media, we're always focused on pushing ourselves. Our team has grown in size to tackle bigger projects. And we've delved deep into emerging technologies like artificial intelligence, machine learning, and the Internet of Things to bring our clients new product capabilities. But our motto has never changed: If you can dream it, we can build it!
Besides being dubbed a top mobile app developer in Torrance, CA, we were also recently named a top U.S. mobile app developer by TopDevelopers.co. We were also fortunate to be lauded as one of California's leading app developers by Clutch!
Thanks so much to Expertise for recognizing us as a top mobile app developer in Torrance, CA! We'd also like to thank our clients, team, and community — we couldn't have done it without you!
Tags:
enterprise mobile app development
,
machine learning app developer
,
machine learning app developers
,
machine learning app development
,
machine learning apps
,
mobile app developer
,
mobile app developer news
,
mobile app developers
,
mobile app development
,
mobile app development community
,
mobile app development company